The Only Guide you need to Craft the Perfect Product Listing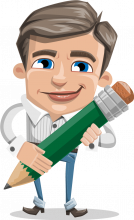 There is so much online chatter about creating the perfect listing for your online store. But how do you actually write a product listing to optimize your sale as search ranking?
Here are some tips about how to write to sell.
Tip # 1: Choose your Keywords
Keywords are the basis of a product listing. So look at your product from every angle and use your senses to select five single-word descriptors. What does it look like, what are its features and how would it make you feel if it was yours? These words should appear in your title, in the metatag – the first 100 characters of the product description, and be weaved into your copy a couple more times in different variations. Using this equation will boost your SEO efforts and prevent a Google reprimand for rigging the system.
Tip # 2: Craft your Title
Your product title can have a massive impact on sales. Your title should employ your keywords in a cohesive sentence – Title-Builder.com can be truly useful here. It must immediately let your customer know what you are selling and who you are as a seller. And therefore a title that organizes your keywords in a professional manner will convey reliability – and of course trust is the essence for a successful e-commerce transaction.
Tip # 3: Write your Description
This is where your craft can get interesting, from the creative, psychological and professional perspectives – certainly Google will take an interest if you embrace the following:
Be creative: On the creative front, feel free to discover your distinct voice and project it on to your store. Keep your voice consistent among your various listings to really establish your style. But make sure you consider your target customer, because this is how you speak with them directly.
Be conscious: Buying and selling is psychology 101. A good description goes beyond the physical realm – rather than simply describing your product, focus on the lifestyle benefits and how it can make them feel. Give your shoppers a sense of scale by describing the product scope in terms of their lives, rather than merely providing dimensions. And lastly, be authentic – if your product is a "one-time only offer", "bargain", "deal", "exclusive", "essential", "multi-use" then use the words, but avoid them if it's not. Buyers today are smart and they have all the tools at their fingertips – so you've got to be transparent.
Be professional: Professionalism and trustworthiness are conveyed by what you write and how you write it. Make sure your writing is fluent and mistake-free – this will show that you care about your products and you care about your customers. If your site is in English and English isn't your first language, make sure a native speaker goes over your texts – mailfixer.com is an easy solution here.  Similarly, use bullet points and clear, concise language and sentences so that your site visitors can scan your text, and it's easily read on mobile, which brings more than 50% of traffic on marketplaces such as eBay, Etsy and Amazon.
It's not easy to craft the perfect listing – actually with so much e-commerce activity, getting found and getting your PayPal notification of a sale, has become an art form.  Use all the professional tools you can, and stand out from the crowd.